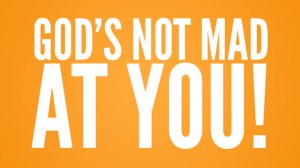 A blessed woman I am to be married to Gaylon Benton for the past forty-two years.  He is a kind, considerate and helpful husband.
Generally, I keep our house tidied up, but occasionally it has to be cleaned from top to bottom.  When that need arises, Gaylon steps right up to help me.  He always says, "That way we can both sit and enjoy life."  What a guy!
Recently it was one of those days, and we divided up the responsibilities.  Something got lost in the communication.  I thoroughly cleaned our guest bath.  I scrubbed, polished, cleaned, swept and did it all.  After I was finished, Gaylon and I communicated about what else needed to be done.  I stated that I had finished the guest bath.  He said, "I already cleaned that bathroom."  Ugh!  I knew it was the cleanest dirty bathroom I had ever seen. That morning I wasted a lot of time and energy trying to clean what had already been cleaned for me.
Too often in walking with God, many are unable to accept that we are cleansed because of the work of the cross.  It is not required for us to do seventy-eight things to cleanse ourselves.  We are saved through the Grace of God.  G-r-a-c-e is not a four letter word!  It is a beautiful five letter word.
Jesus paid it all
All to him I owe
Sin had left a crimson stain
He washed it white as snow
Stop trying to clean what God has already cleaned.  He's not mad at you!  He is not!  He is actually mad about you!  Sit and communicate with Him, and listen carefully.  You will hear Him say, "I have already cleaned that!"
"God saved you by his grace when you believed. And you can't take credit for this; it is a gift from God."  Ephesians 2:8