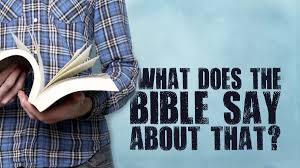 It is interesting to me how often people take phrases they have heard and quote them as part of scripture.  Example:  God will not give us more than we can handle.  Where is that in scripture?  I know that people are referring to 1 Corinthians 10:13, but that scripture deals with temptation.  Read the context.  God will never let a temptation come before a believer, that the power of Christ cannot empower us to resist, and not fall into sin.
The truth is:  life does sometimes give us more than we can handle.  When it comes to pain, trials, heartache, and burdens, nowhere does it say that it won't be more than we can bear.  This is very critical to understand, because many people feel that when life gives them more than they can handle, God has let them down.  After all, they think, He said I would never have more than I could handle.
Is it more than we can handle sometimes?  Without a doubt!
I know mothers whose sons have gone to prison for the rest of their lives.  Women who have lost their husbands, and there is no way to pay the bills.  People watch their loved ones suffer through a slow, painful death. There are parents whose children have brain tumors, and as a result have permanent disabilities.  I've cried with and prayed with tithing, giving people who have lost jobs, and are in a world of hurt financially.
There have been days and nights after I lost my son that I felt it was more than I could bear.  Sleepless, tearful nights on the sofa.  Catching a glimpse of his picture and being overwhelmed.  Watching his wife and son trying to do life without him.   Family dinners where his seat is empty, and we are very aware of his absence.
So, what does the Bible say?
The Apostle Paul wrote in 2 Corinthians 1:8:  "We were under great pressure, far beyond our ability to endure, so that we despaired even of life."    Paul had more than he could handle.  Paul sounds a bit overwhelmed and stressed, but in verse 9, Paul concludes that this was…"in order that we should not trust in ourselves, but in God."
The truth is that the believer is not equipped to handle overwhelming pain and circumstances.   Sometimes it is more than "WE" can handle.  "WE" is the important word.  "WE" are not made to carry it without help.   Psalm 61:2 says, "From the end of the earth will I cry unto You, when my heart is overwhelmed: lead me to the rock that is higher than I."
Life, at times, absolutely does give us more than we can handle, so thank God for His invitation, "Come unto me, all that labor and are heavy laden, and I will give you rest. Take my yoke upon you and learn of me…for my yoke is easy, and my burden is light."  Matt. 11: 28-30
Thank God for His faithfulness to carry me when it is more than I can handle.