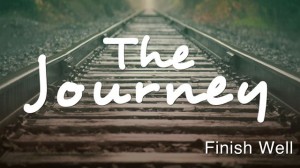 Two great men of God, Jeff McFalls and Steve Hill, left this earth this week to meet their Savior face-to-face.  Some said that their cause of death was cancer, but I think God might have simply said, "It's time for you to come home, my sons.  You fought the good fight, you finished the race, you remained faithful."
I have read comment after comment of the lives these two men of God affected.  What struck me was how many of the comments were testimonies of their life-changing influence.  The comments were not filled with flowery speech about these men, but about what great influencers for God they were.
I have followed Pastor Jeff's story closely for a while.  Jeff's name was not a household word around the nation.  He did not pastor one of the largest churches.  He did not have a program on national television.  He did not write a best-seller.  He did not pastor in a large city.  He was simply a man of God whose legacy is phenomenal.  Read a few of the comments left by the folks:
"Pastor, friend, spiritual father…this man has left such an incredible mark on my life.  A man who truly gave his all to serve God.  His heart for God and love for people was inspiring!  What an honor and privilege to have had this man in my life for the past 10+ years!" 
"I looooove you and will miss u so much …what a smile he had.  I wonder if that's the same smile he now has.  I am proud to have been blessed by his love." 
"Heaven gained another angel today.  Pastor Jeff McFalls was one of my favorite people; he was a God fearing, encouraging, faithful, inspiring, amazing man with a heart of gold.  I love you.  You will forever hold a special place in my heart." 
"This man brought my family closer to God and that is something I could never thank him enough for.  We love you so much."
I could go on and on.  In addition to all the comments, many changed their Facebook profile pictures to pictures of Pastor Jeff, or posted a picture of him on their page.
What is my point?
In his book, Nearing Home, Billy Graham said, "God doesn't want us to waste our latter years or spend them in superficial, meaningless pursuits.  Instead, He wants us to use them in whatever ways we can to influence those who will come after us. God wants us to finish well…"
One day God is going to call me home, and I wonder what will be written about my life.  I pray that I will live in such a way, minister in such a way and love in such a way that it will be said of me, "She changed my life."  Like Jeff McFalls and Steve Hill, I want to finish well.