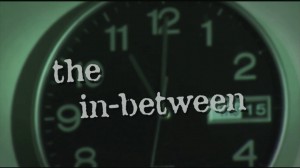 We frequently hear that God has a beautiful plan for our lives.  Once we become aware of that, we are often not prepared for the "in-between." "In-between" is the time span from when I believe and receive God's promises for my life, and the time when I see it come to fruition.  There are many types of hindrances that come "in-between," such as difficult family members, financial woes, unexpected heartache or difficulties at work. Most battles are lost in "in-between."  Too often people give up "in-between."
The men and women of God in scripture were victorious because they kept believing God, and walking with God, even through the "in-between."  A few examples:
Noah kept building the ark for years and years, though he had no converts, and plenty of jeers and sneers.  He just kept building while "in-between."
Joseph had to deal with pits, Potiphar's wife and prison before receiving the promise.  He just kept trusting God's word "in-between."
Paul received a promise that he would go to Rome.  Before he arrived in Rome, he faced imprisonment, shipwreck and waylay on a strange island.  Paul just kept serving faithfully "in-between."
Mary received the promise that she would birth something of the Holy Spirit. "In-between" there were questions from people, Joseph who wanted to break off their relationship and a trip on a donkey only to give birth in a stable.   Mary willingly endured "in-between" so God could birth something through her.
"In-between" can be difficult, and might cause us to wonder if God will do anything at all.  It is so easy to quit "in-between."  Don't quit, and don't give up!  God is preparing every step for victory over each hindrance that you find "in-between."   You can have full confidence in God.
I've had a lot of "in-between" time, but I refuse to quit.  Like the Psalmist, I declare:
"I remain confident of this: I will see the goodness of the LORD in the land of the living. Wait for the LORD; be strong and take heart and wait for the LORD." Psalm 27:13-14