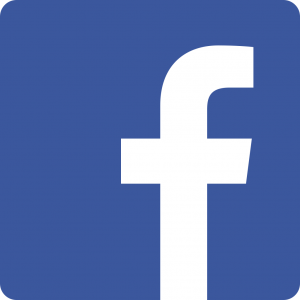 Her name is Melissa and I met her on Facebook through a mutual friend who lives in Georgia. Melissa and I were fifteen hundred miles apart; I was in the heart of Dixie in Alabama, and she was in the frigid city of Bangor, Maine. Our mutual friend, Ruby, was involved in a Facebook discussion on the topic of forgiveness, and Melissa commented along the line that there was no way was she forgiving the hurt that had been done to her! That was never going to happen!
We all got into a friendly discussion about forgiveness, and that in itself is miraculous – a friendly discussion on Facebook! I offered to send Melissa a CD where I had taught on forgiveness, so she sent me her address, and also a friend request. Eventually, I did learn that she listened to the CD, but I don't recall that we ever discussed forgiveness again. Her hurt was deep, and was a major part of why her walk with God had become very shallow. Unresolved pain and unforgiveness has a way of messing with our God-walk.
Melissa and I did not really keep up with each other on Facebook, but I read her posts often. I felt drawn into the life of this woman I did not know; this woman who had hurt; this woman who was stuck in unforgiveness.
A surprising thing happened one day! Melissa messaged me and wanted my opinion on something. As I warn most people – I do try to give advice from a biblical perspective, which might or might not feel so good at the moment. I assumed I'd probably never hear from her again, but over time, I heard from Melissa many times.
"God, have you connected me with this woman that I don't even know." I knew the answer was yes.
One day I was contacted by the wife of a pastor in Bangor, Maine. Kim, the pastor's wife, wanted to know if I could come for a ministry weekend in Bangor. There would be a women's gathering on Saturday, and I would speak at a couple of churches on Sunday. Once the date was arranged, I remember smiling at the hand of God being at work. "God, I know you are setting up a divine appointment for me to meet Melissa. I know You are up to something."
I contacted Melissa and asked her to come as my guest and she accepted. I was so happy! I knew God wanted to heal her everywhere it hurt. The conference in Bangor could not come fast enough! As I arrived at the airport that morning, I kissed my husband, and walked into the terminal. As I walked up to the counter to check-in, I was told that my flight had been delayed for two hours. Because of my connecting flight, I knew I'd be cutting it close, but I was sure God would get me to that conference in Bangor for many reasons, but one big reason was Melissa.
As the two-hour wait was about to end, I approached the desk again, and was informed: We cannot get you to Bangor until late Saturday night. WHAT! I am on a divine assignment. God is about to do something big. I rebuked it and I bound it, yet, I never left Birmingham to go to Bangor that weekend. God, how could this happen?
Melissa told me she was bummed that I wasn't coming, but I encouraged her to go to the women's day anyway. She did go, and she did enjoy it, but no real change seemed to manifest in her life. But..God was just getting started!
The next year I did go to Bangor as one of the speakers at a Women of the Word conference, and I encouraged Melissa to come. She agreed and even registered for the extra session, a Friday luncheon, where I would speak. As time approached she realized that she has missed the fact that the luncheon was on Friday. She was so disappointed because she had an important event at work that Friday, and would need to be there. "God, what is going on?" I prayed and asked God for a miracle, and He did it. Melissa was able to miss the event at work and attend our luncheon. When I walked into that room that day, I was looking for one woman – Melissa. I knew God had ordained this time. God was looking for her, too, and He began to work on her heart.
Melissa ended up attending the entire weekend of the conference, and speaker after speaker touched her heart, and God did amazing things. God absolutely changed Melissa's life. I was speaking at a church that Sunday, and as tired as she was, Melissa made it to that service.
This Sunday, August 17, 2014, Melissa, will be baptized in that church she visited the Sunday I was in Bangor, Maine. She has told me that she loves God, loves that church, loves the worship, and that the pastor and his wife are real people who are the real deal. Melissa has joy in her voice and attitude now. She is no longer enslaved to unforgiveness. God has set her free!
Why have I taken you down this long journey?
I want us to be reminded once again that God is fully capable of putting the right people in our paths to bring us, and our loved ones to Him. His hand is not shortened that He cannot save. He can take messed up schedules and still work miracles. He can change things at work to fulfill divine moments that He has on His calendar. He can heal us where it hurts. He can restore our joy. He cares enough to send someone fifteen hundred miles on an airplane to meet a woman who is hurting. God is the arranger of all that needs arranging in order to change a life.
From Facebook to God's book – don't you just love it when God sets up divine appointments!
"Now to Him who is able to do far more abundantly beyond all that we ask or think, according to the power that works within us, to Him be the glory in the church and in Christ Jesus to all generations forever and ever. Amen."