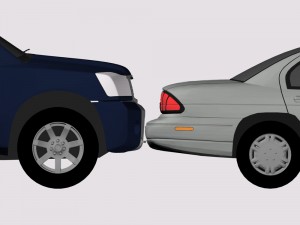 Why don't you just drive up my tail pipe! Have you ever felt like that when someone is following you way too closely?
As I was driving down the winding road leading to my little hometown of Helena, AL, a driver was about twelve inches from my bumper. I tried brake tapping a few times, but to no avail. This car wanted me out of the way, but alas, there was nothing I could do. I was driving on a two lane road, with lots of curves and no passing was allowed, and I was driving the speed limit.
I really wanted to stop and have a little conversation with the driver, but not the kind you might think. I had recently gotten a ticket while driving in Helena. I was clocked doing thirty-two miles per hour in a twenty-mile an hour speed zone. That little venture cost me one hundred and eighty six dollars, and four hours of traffic school. I wanted to tell the driver that I had learned my lesson the hard way. I wanted to tell the driver that driving like that will cost you.  I wanted to let the driver know that I had already paid the price on that road, and could help her learn a better way down that road. I can keep you from making the mistakes that I have made. I can save you a lot of trouble and heartache!  (Yes, I really thought these things!)
How that same lesson translates where spiritual things are concerned!
Do you have a mentor – a person that you will allow to walk with you, and help you in maturing in Christ? There are many who have walked down roads that have cost them something. We would do ourselves well to learn all we can from them. We can learn what to do and what not to do.
I presently have, and have had in the past, the privilege of mentoring other believers. My desire is to teach them to walk with God, closely with God. I also want to keep them from making mistakes that cost me too much.
Getting feedback from others is also absolutely critical. If we don't get feedback, it's easy to get off course. During all the Apollo trips to the moon, those spaceships had to do frequent course corrections. The earth was turning, and the moon was turning. To make it, the astronauts had to constantly change the course of their ship. And the only way they could do that was to get feedback. As a result of listening to and applying feedback, they were successful in their journeys.
Find someone with character. Find someone in love with God. Find someone you trust. Find a mentor.
"As iron sharpens iron, so one person sharpens another." – Proverbs 27:17