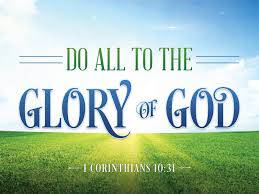 My husband Gaylon and I love helping others in a variety of ways. What a joy it is to bless people!  In my younger years, this did not come naturally for me, but God has done such a work in my life, and now I love blessing people when possible.
More than once, I've had the experience of helping someone, and they did not express any gratitude, and that does not feel good at all!
Maybe this is why the Bible records the story of the ten lepers that Jesus cleansed, yet only one came back to express gratitude. Most of us read that story, and think, "How could they not come back and thank Jesus?"  Jesus certainly noticed it, even commented about it. Jesus replied, "Weren't ten cleansed? Where are the other nine? No one returned to praise God except this foreigner?"
Now, I could run with this emphatically saying to all of us, that we need to have a heart of gratitude. That is so very true! Count your blessings, name them one by one.
Yet, there is something else that stands out to me. Jesus doesn't say, "I'll never help anyone again! After all I did for them, they didn't bother to come back, so that's it! I'm done being nice to people." We don't see that Jesus rescinded their healing.
Jesus did not let their ingratitude stop Him from continuing to be used by God to bless others.
Not long ago, I did something for someone. After a long period of no acknowledgement of what I had done, or no flowery words telling me how wonderful I was, I was a bit miffed. I was a little annoyed!
Then, God spoke to my heart and asked, "Did you do it in my Name or your name, Barbara?"
"But God, after all I have done for them, they could at least acknowledge it."
Again, I sensed God saying, "Did you do it for My glory or your glory, Barbara?"
SELAH
"So whether you eat or drink or whatever you do, do it all for the glory of God." – 1 Corinthians 10:31