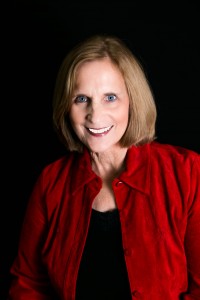 Barbara Benton's theme verse for 40 years has been  Jeremiah 29:11:  "For I know the plans I have for you, says the Lord. Plans to prosper you and not to harm you, plans to give you hope and a future."  She has a powerful testimony of God's ability to bring that verse to life, and has learned to walk by faith until the things of God come to pass.
God has brought her to mountain tops and through valleys, using these experiences to show His faithfulness to her, and to prepare her for the work of imparting His truth.  God has powerfully gifted Barbara to teach His promises and His principles in such a way as to bring life, hope and healing to those in her audience.  Her humorous approach will make you laugh, even while she is meticulously performing surgery through the power of God's word!
Barbara Benton currently travels across the United States and abroad speaking at conferences, seminars and churches.  She is also a speaker with Women of the Word, based in the New England area, and  Mujeres de la Palabra, based in Santa Ana, CA. Barbara  presently resides in Helena, AL, with her husband of 45 years, the Rev. Gaylon Benton, who serves as a chaplain with Corporate Chaplains of America.   Additionally, the Bentons operate Servant to Servant Ministries, a ministry to clergy and spouses.  They are the parents of three sons, and grandparents to Madison, Alana, Joseph, Tucker, and Andrew.   Baby Luke will soon join the family.
She is a woman with a servant's heart who loves to serve God and God's people.  For information on booking Barbara for your event, simply click the "Contact" link on the home page.