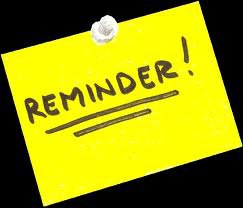 I love dividing words to really grasp their meaning.  Words like nothing, NO THING.  Nothing is impossible with God – and NO THING is impossible with God.  Today I am focused on remind, RE-MIND.  Our thoughts lives can wreak havoc on so many levels.   As a child of God, when our minds are bombarded by thoughts that do not line up with the Word of God, we must RE-MIND.
When someone or the devil puts the thought in your mind that, you are nobody, it's time to RE-MIND with what God says. God says you are His child and none of His children are nobodies.   1 John 3:1 (NIV) "See what great love the Father has lavished on us, that we should be called children of God! And that is what we are!"
When you are tormented with the thought that you are not going to make it, it's time to RE-MIND:   Philippians 1:6 "And I am certain that God, who began the good work within you, will continue his work until it is finally finished on the day when Christ Jesus returns."
When your head is saying you have sinned so badly, God is finished with you, it's time for a RE-MIND-er:  Psalm 103:  "Bless the LORD, O my soul, And forget none of His benefits; Who pardons ALL your iniquities…"
When your mind is saying, the doctor can't do anything else, RE-MIND with Psalm 103:"Bless the LORD, O my soul,  And forget none of His benefits; Who heals all your diseases."When your thoughts are filled with, "God does not hear my prayers."  Let's do a RE-MIND:  Jeremiah 29:12: (NIV) "Then you will call on me and come and pray to me, and I will listen to you."
What is your mind saying to you today?  The Word is filled with RE-MIND-ers.  It might be time to get the Word of God out and RE-MIND yourself who God is and who you are!