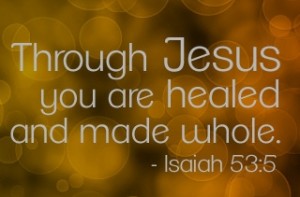 I have been dealing with so many hurting people – people who are wounded or  in despair.  God cares very much and wants to empower you to get over the emotional hump.  Let faith arise as you pray this for yourself on a regular basis:
Heavenly Father, please help me to learn to live by faith and not by emotions.  Thank you that life is not devoid of emotion, but may I not base my life on how I feel.  Lord, emotions are fleeting but faith will stand the test of time.  Father, heal me from being held back because of negative emotions as a result of mistreatment at the hands of another, or the unfairness of life.  I pray that You will heal guilt, despair, rejection, hatred, resentment, hopelessness and bitterness.
I choose to release these painful emotions, often crippling emotions.  Let me arise in faith and allow you to fill the empty spaces with Your love, Your peace, Your joy, Your acceptance, and the powerful presence of Your Holy Spirit.
With my mouth I proclaim truth:  I belong to Jesus Christ, the strong Son of God.  I am an overcomer. I am more than a conqueror.  I am fearfully and wonderfully made.  I am part of your divine plan.  God, you have plans to prosper me and to give me a good future and hope. I think on things that are true, honest, just, pure, lovely, and of good report. I think on these things.
I declare that I am accepted by You, and I thank You that the favor of God goes before me into this day, this week,  this month and year, creating divine appointments, connections and relationships for me.
I declare this in the Name of Jesus, Amen!