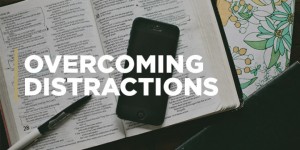 He was so tired, but did not want to stop to rest. I am talking about Andrew, our fourteen-month-old grandson. He recently spent a few hours at our home. Andrew gets up really early, so by mid morning, he definitely needs a nap.
As the clock approached eleven, we had tried rocking him, playing lullaby music and putting his head on a shoulder. All those were unsuccessful. Finally, the decision was made to put him in the crib, and let him go to sleep on his own. While I continued to rock Andrew, Gaylon went to the room to remove all the toys from the crib, which doubles as a storage bin for a whole lot of toys! Our toys are different from their regular toys, and the boys play with them only when they are at our house. Gaylon spread all the toys across the bed in the room, and they totally covered the bed.
As I walked into the room to place Andrew in the crib, he saw a bed full of toys. He pointed. He smiled. He said, "Ball, ball!" I did not acknowledge his delight, but laid him in the crib, walked out of the room and closed the door. Andrew cried a little, but then stopped and I could hear him say, "Ball, ball." Cry a little, "Ball, ball."
How did I expect Andrew to give way to the rest needed with so many distractions?
So many of us are tired physically and spiritually, yet, we can't get our gaze off the distractions. I found myself there recently. With several weekends of ministry ahead, I have much preparation. I found myself distracted by so many things, and realized the "Martha" syndrome was alive and at work!
I am a doer and rescuer by nature. That's not all bad. There has to be some "Martha" going on, or we'd never get anything accomplished. Faith without works is dead. Jesus did not tell "Martha" to never cook again, never be hospitable again. The problem was Martha had become tense, irritable and mad. Jesus said, "You are distracted by too many things. You are totally missing my presence, because you are too distracted."
I found myself in the midst of my preparation tense, irritable, tired and worried. God whispered to me, "Barbara, Barbara, you are distracted by so many things. Don't miss my presence in this." I closed everything down. No one was in the house but me. I settled myself before the Lord, and sat at His feet. It was amazing how refreshed I was at the end of the day, and how much His Word came alive to me.
Are you weary? Turn off Facebook, Twitter, television and even your phone. You mean turn my phone completely off? How can I live without my phone? Quite nicely. Sometimes I long for the good old days when we did not always have a phone attached to our hip. Thirty minutes without the phone, spent in God's presence will do amazing things. Get with God and let Him sweep over your weariness.
Weapons of mass distraction are one of the greatest weakeners of the Christian life today.  Distractions must be conquered or they will conquer us.
"The Lord answered, 'Martha, Martha, you are worried and distracted by many things.' – Luke 10:41