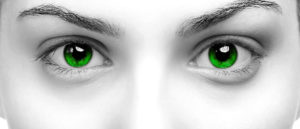 "Grammy, watch me."
"Grammy, look at what I built."
"Grammy, watch me jump in the pool."
This summer, Gaylon and I have spent a lot of time with grandchildren. Tucker, from North Carolina, spent a week with us. Our Louisiana girls, Madison, Alana and "Erin" were just here. "Erin" is a foster child, but has been in our family so long, we claim her. And, Joseph, Andrew and Luke, live about twenty miles away, so we are blessed to see them most weeks.
One of the things I often encounter with these precious children, is that they want my attention. They yell to be sure I see what they built, how they went down the slide in the park, how they jumped in the pool, and on and on.
Recently, one of our grandchildren had snap-together blocks and began to build things. Literally, every two minutes, I heard, "Grammy, look." This went on for a while. After about thirty minutes of this, Grammy redirected the child's interest. It was impossible for anyone else to get attention, or much to get accomplished because it was all about seeing what that child accomplished.
Now, that's cute when you are a child, and understandable when you are a child. It's not so cute, when as an adult, it's all about ME! Let's call it, the "Watch me jump in the pool" person.
When serving God, there is a temptation to want others to notice us. "Watch me jump in the pool." We don't say it, but perhaps we demonstrate it. It can especially be difficult, if we are hearing how great someone else is diving into the pool. It is tempting to say, "Hey, watch ME jump in the pool."
It is very easy for old green eyes to show up. The green-eyed monster of envy loves to get its grip on us. Even John the Baptist was tempted to get caught up in envy. In the gospel of John, the disciples of John the Baptist come to him with words that seem tailor-made to provoke envy. "Rabbi, he who was with you across the Jordan, to whom you bore witness — look, he is baptizing, and all are going to him" (John 3:26).
What a moment of decision for John the Baptist! He could fix his eyes on how many baptisms Jesus was doing, and lose sight of being faithful in his own calling. He could have thought, "Hey, watch ME jump in the pool."
John's response was so mature, "John answered, "No one can have anything unless God gives it. You yourselves are my witnesses that I said, 'I am not the Messiah, but I have been sent ahead of him.' – John 3:27,28."
John simply accepted his call, and was faithful to that call.
Beloved, let's accept who we are in Christ. Let's use the gifts He has given to us. Let's be content to be who He has called us to be. If we get caught up in, "Hey, watch ME jump in the pool," we might find ourselves drowning.
"Each of you should use whatever gift you have received to serve others, as faithful stewards of God's grace in its various forms." – 1 Peter 4:10